---
---
Executive Officers
---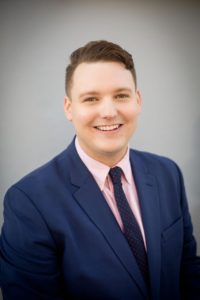 Governor
Preston Shatwell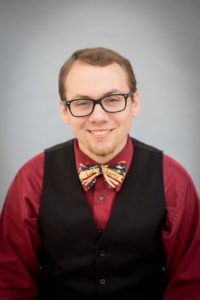 Lieutenant Governor
Corey Shirey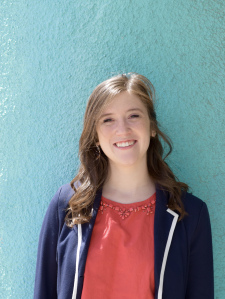 Attorney General
Kimberly Bishop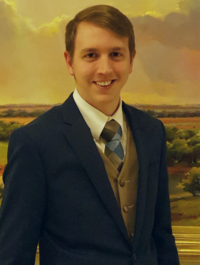 Secretary of State
Jerry Hogue
---
Executive Officers Job Descriptions
---
Governor

--Supreme executive, responsible for all actions of the organization​
--Serves as the Chair of the Board of Directors and Steering Committee
--Appoints the Attorney General, Secretary of State, members of the Governor's Cabinet​, and Justices of the Supreme Court
--Signs or vetoes bills submitted and passed by the OIL Legislature



Lieutenant Governor

--Assists the Governor with administrative duties​
--Organizes the activity pass for delegates attending session and oversees the Community Service Competition
--​Serves as the Vice Chair of the Board of Directors and Steering Committee
--Serves as President of the Senate (ceremonial role)
--​One of three judges for the Press Competition



Attorney General

--Serves as chair of the Election Commission
--Issues non-binding legal opinions
-​-Represents OIL in front of its courts in internal disputes
--Assists delegates in forming legislation​
--Reviews all legislation passed by the legislature before it is presented to the Governor
--One of three judges for the Press Competition
-Member of the Steering Committee​



Secretary of State

--Responsible for session registration and compiling session bill packets​
--Produces session laws at the close of each session​
--Maintains and updates official documents of OIL
--Member of the Steering Committee​ ​ ​
Who We Are
---
The Executive Branch serves the organization by handling the logistics of planning each session.

The Executive Branch consists of both Executive Officers and the Governor's Cabinet. Both play a key role in ensuring the organization runs smoothly year round.

Your Executive officers consist of the Governor, Lieutenant Governor, Attorney General, and the Secretary of State.

The Governor and Lieutenant Governor are elected by the delegates and members of the Oklahoma Intercollegiate Legislature during each Spring Session. The Attorney General, Secretary of State, and all of the Cabinet officers are appointed by the Governor.

The Governor's Cabinet consists of the Chief of Staff, Press Secretary, and the Directors of Recruitment, Budget and Finance, Retention, Fundraising, and Retention, along with any positions the Governor establishes by Executive Order.

Each member of the Executive Branch has a deputy and a series of assistants to help them perform their duties.

Currently, their are several vacancies both within the cabinet and on the deputy/assistant level.

If you would like to be a member of the Executive Branch, please contact Chief of Staff Gabby Koch at gckoch16@gmail.com.
---
Cabinet Officers Job Description
---
Chief of Staff

--Immediate advisor to the Governor
--Official liaison for the Office of the Governor
--Chief supervisor of the Governor's Cabinet
--Assists the Governor as needed throughout the year
--Serves as a liaison between the Governor's Office and other branches



Press Secretary

--Responsible for media relations for the organization​
--Oversees and coordinates the Press Competition​
--Serves as one of three judges for the Press Competition



Director of Recruitment

--Assists interested schools in starting new delegations



Director of Budget and Finance

--Assists in the creation of the budget and in monitoring monies that were used and are leftover
--Compiles a brief document of the budget and spending for the organization in order to bring about greater transparency​



Director of Retention

--Provides delegations with materials and skills to recruit new and retain current delegates



Director of Fundraising

--Creates and maintains the local delegation fundraising guide​
--Assists the Governor in fundraising for the organization as a whole​
--Assists delegations in fundraising for semester and session costs​



Director of Technology

--Oversees and maintains the organization's WordPress website and social media platforms​
--Advises the Governor on how the organization can update its technologies​

Governor's Cabinet
---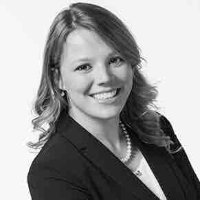 Chief of Staff
Gabby Koch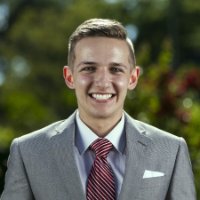 Press Secretary
Kolton Whitmire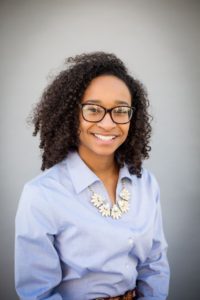 Director of Recruitment
Jasmine Brown-Jutras
Director of Budget and Finance
Jessie Hickey
Director of Retention
VACANT
Director of Fundraising
VACANT
Director of Technology
VACANT
---
These are things that are just good to know when going into either chamber:
 Oklahoma!
by Rogers and Hammerstein
OOOOk-lahoma, where the wind comes sweepin' down the plain,
And the wavin' wheat can sure smell sweet, When the wind comes right behind the rain
OOOOk-lahoma, Ev'ry night my honey lamb and I, Sit alone and talk and watch a hawk makin' lazy circles in the sky.
We know we belong to the land (yo-ho)
And the land we belong to is grand!
And when we say
Yeeow! Aye-yip-aye-yo-ee-ay!
We're only sayin'
You're doin' fine, Oklahoma!
Oklahoma O.K.!
Ooook-lahoma, where the wind comes sweepin' down the plain
And the wavin' wheat can sure smell sweet
When the wind comes right behind the rain.
Oklahoma, Ev'ry night my honey lamb and I
Sit alone and talk and watch a hawk
Makin' lazy circles in the sky.
We know we belong to the land
And the land we belong to is grand!
And when we say
Yeeow! Ayipioeeay!
We're only sayin'
You're doin' fine, Oklahoma!
Oklahoma O.K.
We know we belong to the land
And the land we belong to is grand!
And when we say
Yeeow! Aye-yip-aye-yo-ee-ay!
We're only sayin'
You're doin' fine, Oklahoma!
Oklahoma
O.K. L – A – H – O – M – A
OKLAHOMA!
Yeeow!
***Oklahoma Intercollegiate Legislature does not own this song. All credit to the original writers ***
Extension cord and a power strip – especially if there are 4 ladies or 4 well groomed gentlemen in the hotel room.
Band aids– blisters,paper cuts, and other mishaps that require band aids.
Snacks– while food isn't allowed in Chambers, you can pack unopened food for later
Shout or Tide to Go Pens– for obvious slip ups
Sewing kit– you can pick up one at Walmart for $2 ,which is cheaper than buying a new pair of pants.
Manicure set- Hang nails are horrible. Trust me.
Notepads,pens,post-its, and highlighters- You may have to take notes on bills,write down questions, or just want to seem prepared.
Laptop or Tablet- While smart phones will do the trick, it is so much easier to have a bigger screen at your disposal for research.
Baby powder or Desitin– You know why…and if you don't, well, I hope you never find out
Tweezers- everybody has a random hair that didn't get attended to.
The Kitchen Sink- I'm kidding, put that back.
Fashion
written by Eva Dye , OPSU, Alumni
Navigating the session dress codes can be challenging, especially if you're attempting to remain fashionable while following the rules. While everyone else is rehearsing their bill presentations and studying up on parliamentary procedure, others are busy figuring out how they're going to spite that pesky dress code by making fashion, professionalism, and clearance items work in harmony. Here are the Senate and House dress codes with a little commentary to (hopefully) help you out. It's a good idea to read both—although Senate rules are slightly more restrictive—because most tips can be applied to either chamber. Whether your budget is big or small or your style is trendy or classic, everyone can look professional and appropriate when the rules (and common sense) are followed. Maybe you think this is important because you like to always look your best. Maybe you just don't want to be stuck doing the Macarena on the floor of chambers. Either way, keep reading.
Senate
The Senate dress code is a lot briefer than the House dress code, which explains why there are little novels of clarification for each rule. You're welcome.
Gentlemen shall wear a collared shirt, tie, dress pants, and jacket. Gentlemen don't have a lot of wiggle room when it comes to the dress code. If you want to make a statement or have a little bit more fun, you'll have to do it within the uniform of dress shoes, dress pants, dress shirt, tie, and jacket. You can do this by playing with color, pattern, and texture, as well as different fits, styles, accessories, and even different kinds of vests. The tie requirement becomes more versatile when you utilize different types of ties, like bow ties and skinny ties, and different knots, but be forewarned: if somebody finds out you're wearing a clip-on, you won't hear the end of it.
Men's jackets must be worn at all times in chambers. The only exception is if it gets superhot in there. In this case you may be able to motion to suspend the rule. Regardless, you'll need to have a jacket every day, whether you motion to take it off or not.
Ladies shall wear skirts or a coordinating professional pantsuit and a collared shirt and/or a jacket. The no-fail uniform for a woman is going to be a suit, a collared shirt, and pumps, but there is so much more room for expression within the women's dress code! The main rule is to always have a collar, whether it's on your blouse or on a jacket. However, with more power comes more responsibility. There are more little things to watch out for like baring your shoulders or wearing too short of a skirt. Take a look at the House dress code for more pointers on what to avoid. Showing up in a polo and khakis could be mistaken as technically within the limits, but it's not professional enough, and it won't be allowed. Consider how you would look standing next to a man in a full suit and tie. You can have as much fun with Senate fashion as you please, as long as you match the men's level of professionalism. Skirts, blazers, dresses, blouses, cardigans, heels, flats, scarves, jewelry, and other accessories in all sorts of colors, patterns, and textures (oh my!) can help you stay fashionable each day.
Blue jeans or blue jeans material shall not be acceptable for ladies and gentlemen.Good luck convincing Standards and Ethics that it's chambray.
Tennis shoes or sandals shall not be acceptable for ladies and gentlemen. No Toms, no strappy heels, no snow boots! None of that stuff. Keep it classy; keep it closed-toe. Don't worry, ladies! Peep toes are still okay. Stick with dress shoes, and you should be fine. Guys, try to wear appropriate socks. Ladies, you can wear flats, or you can wear stilettoes, or you can wear something in between. No pressure. Just make sure you can walk in them. If you expect your feet to hurt, stick a pair of extra ballet flats in your bag—bare feet are never allowed in chambers.
Questionable attire shall be reviewed by the Chairman of the Standards and Ethics Committee, whose decision shall be final. This is true. Standards and Ethics does expect you to use a certain amount of common sense when it comes to knowing what's appropriate, and the chairperson will start making up new rules during session if senators are violating common sense. Let me explain what I mean. If a couple ladies show up wearing miniskirts masquerading as pencil skirts, Standards and Ethics will want to take care of it. The chair may announce a rule of thumb like, "your slit can't be higher than your fingertips." This rule isn't in this list because, well, we can't write every single restriction down. The House dress code includes more details and tips, and I encourage you to read them, but common sense will still be necessary. Technically, walking into chambers dressed as a zombie Ronald McDonald might not violate any of the written rules, but you still can't do it. Sorry. Dress professionally. That's your first goal, and style and trend should come second. Dressing like zombie Ronald McDonald should come never. (Unless you're trying to outlaw zombie clowns in the State of Oklahoma, then you might be granted a temporary exception for presenting your bill.)
House
Men do:
• Wear long dress pants (slacks or khakis). Just like the Senate men's dress code.
• Wear a belt. Because keeping your pants up is a good thing.
• Wear a tie (bow, regular, bolo). Although, if you plan on wearing a clip-on, you'd better also plan on keeping it a really good secret.
• Wear a long sleeve button up. Just like the Senate. Sensing a pattern here?
• Suit jacket preferred, but not required. Here's the key difference between the men's dress codes in the House and in the Senate: suit jacket not required. Now if you want to look especially suave, you should opt for the jacket anyway.
• Wear dress shoes or dress boots. Again, this is much like the Senate, so for a few more tips on remaining fashionable within the dress code, read the first paragraph of Senate fashion.
Men don't:
• Wear a polo. Ah, polos: the bane of the House.
• Have unkempt facial hair. The patchy-beard look isn't really a thing right now, or ever, so…don't do it. Well-groomed facial hair, on the other hand, is acceptable.
Women do:
• Wear long dress slacks. The word "long" may be inserted here in order to discourage the unnecessary wearing of gouchos, but who knows.
• Or wear a skirt or dress of appropriate length (longer than your fingertips at your sides). This is a cry for help. We're pleading with you. Stop wearing miniskirts. Wearing a blazer with it isn't going to fool any of us.
• Make sure your blouses cover your cleavage. When you walk into chambers,"If you got it, flaunt it" no longer applies.
• Have your shoulders covered. If you feel like we just prohibited your entire wardrobe, read the third paragraph of Senate fashion for more tips. The only major difference between the House and Senate dress codes for women is the collar requirement: Senators are required to wear a collar, but Representatives are not. Lucky you!
• Wear dress flats, pumps, or open toed heels (no strappy heels). You know those little strappy silver heels that people wear to weddings? The House isn't a wedding, so leave them at home. It's also important to mention that if your heels are so high they're causing you to walk like a newborn calf you may want to reconsider them.
Women don't:
• Wear any sheer fabrics that show your undergarments. You want your colleagues to be listening to your arguments and not starring at your leopard bra. It doesn't matter how cute it is!
• Wear leggings or spandex‐y pants. Anything that can be described as "spandex-y" should receive increased scrutiny.
• Allow any undergarment straps showing or visible panty lines. Again, it doesn't matter how fabulous your undies are.
• Wear anything see‐through, midriff bearing. This begs the question: has anyone ever actually thought it appropriate to show their stomach at a mock congressional session?
• Wear knee socks. Nobody is allowed to rock the Catholic school girl look this year, sorry.
Everyone do:
• Look professional and classy. Duh.
• Bring layers for in chambers because some days it feels like a furnace, and other days feels like the arctic. No joke. You're likely to get sweat stains and goose bumps in the same day.
• Remember that you'll be on your feet all day and it's a long walk from the parking lot. If you decide to wear your favorite pair of five-inch heels to session, you might want to throw in some flats for the great pilgrimage that is the walk from your car to the House/Senate chamber.
• Remember that we are lucky to be in chambers, so please be appropriate! It's an honor to sit in the actual congressional chambers. Behave and dress accordingly.
Everyone don't:
• Chew gum. Honestly, you should avoid chewing anything inside chambers.
• Wear wrinkled or stained clothing. This is a no-brainer. Try to look your best.
• Wear jeans or shorts. They're simply not professional enough.
• Wear a t-shirt. This is another rule that should go without saying, so gosh darn it, you'd better not violate it!
• Wear an article of clothing with obscene or vulgar language. It's usually a bad sign if your clothing has language on it at all.
• Wear tennis shoes, canvas shoes, boat shoes, or sandals. You know, just in case you ignored the first two rules that said you had to wear dress shoes. More footwear tips can be found in the fifth paragraph of Senate fashion.
Activities
Governor's Gala: This is the fancy dinner and dance! Cocktail attire is appropriate. Men often dress down to be more comfortable by removing their suit jackets or ditching their ties. Women often dress up by tossing their business looks aside and throwing on party dresses.
Other activities: Remember to bring casual clothes for after-hours and other events!