---
Journalism
"The Eyes and Ears of the People"
---
Chief Officer
---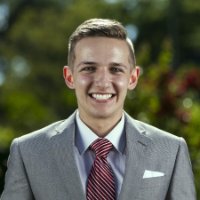 Press Secretary
Kolton Whitmire
Press Secretary Whitmire is responsible for media relations of the organization and is responsible for coordinating the Press Competition.
What is it?

The Journalism program is an ever evolving portion to the Oklahoma Intercollegiate Legislature whose main function is to produce a daily newspaper called the O.I.L. Reporter during session which reports on the events of the previous day of session under the direction of the main Editor-in-Chief, the Press Secretary. The Journalism competition is also judged by the Lt. Governor and Attorney General.
Competitors are given the freedom to write about anything correlating to their respected branches. The journalists are encouraged to be as creative and individual as possible, while maintaining professionalism and poise to properly represent themselves and the organization.
Journalists, though only writing about topics correlating to the Oklahoma Intercollegiate Legislature, are told not to act as public relations representatives for the OIL, but rather, as journalists from outside news outlets.
In addition to the Journalism program becoming more challenging and competitive, new forms of media are being brought into play. Articles are posted online and tweeted out, but most excitingly, there is a day solely dedicated to broadcasting.
The competitors are taught basic interviewing and broadcasting techniques before they themselves have to conduct an interview on camera.
---